Sarà pubblicato il prossimo 24 marzo il cofanetto deluxe dei Pink Floyd per festeggiare i 50 anni di The Dark Side of the Moon, il disco capolavoro della band inglese.
L'album, uscito per la prima volta l'1 marzo 1973 negli Stati Uniti, fu registrato tra il '72 e il '73 agli EMI Studios di Londra dove il gruppo incise i dieci celebri brani che compongono l'opera, pieta miliare della musica rock.
A cinquant'anni dal suo esordio sul mercato, l'iconica copertina rappresentante lo spettro di un prisma, progettata da Storm Thorgerson dello studio Hipgnosis e disegnata da George Hardie, tornerà in un nuovo cofanetto deluxe che include CD e vinile gatefold con una nuova masterizzazione dell'album in studio e audio Blu-Ray + DVD con l'originale mix 5.1 e le versioni stereo rimasterizzate. Il cofanetto include inoltre un BluRay con mix Atmos più CD e LP di The Dark Side Of The Moon – Live At Wembley Empire Pool, London, 1974, l'esibizione che la band tenne durante una data del tour invernale e che per la prima volta sarà disponibile come album separato, con artwork originale del 1973 disegnato da George Hardie.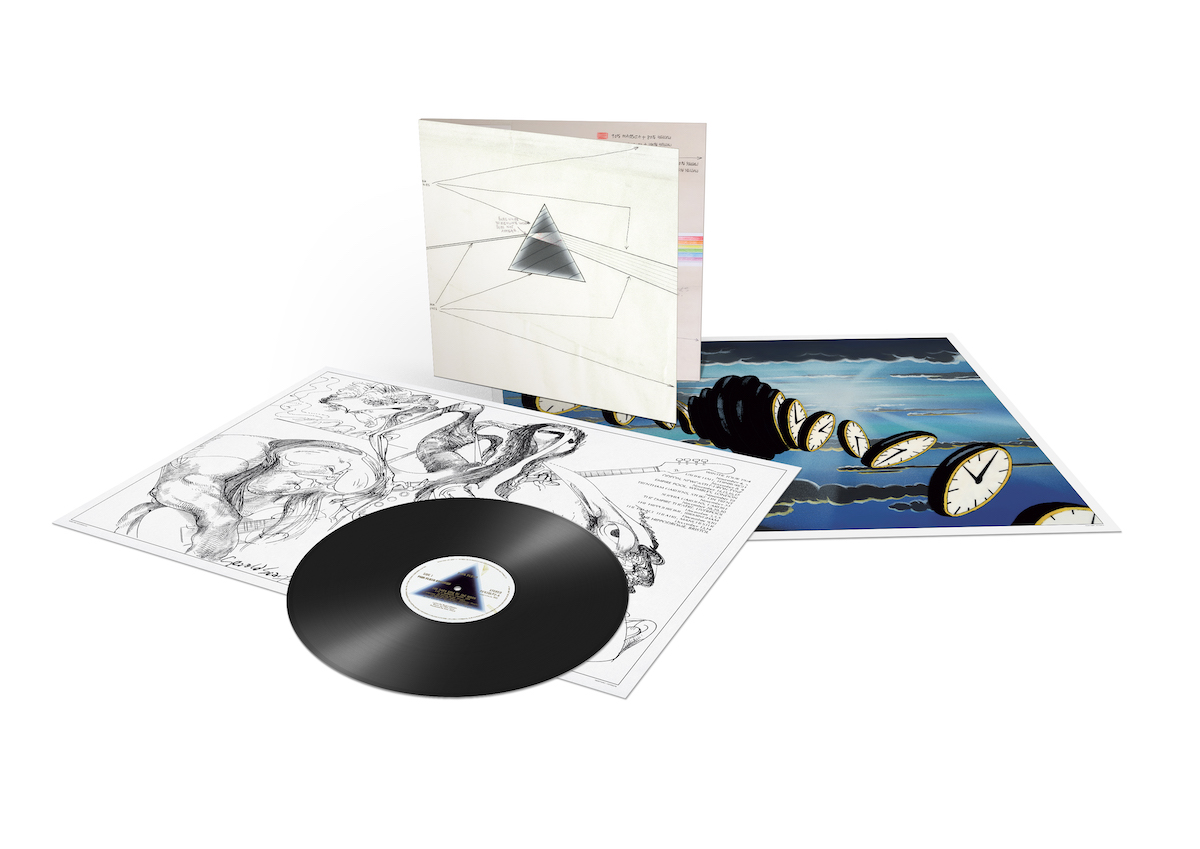 Sempre il 24 marzo vedrà la luce il libro Pink Floyd – The Dark Side Of The Moon: 50th Anniversary curato dal fotografo Jill Furmanovsky e dall'art director e co-fondatore dello studio Hipgnosis Aubrey Powell.
il 27 febbraio 1973 il disco venne presentato con una conferenza stampa all'interno del planetario di Londra. Il prossimo marzo, a cinquant'anni di distanza, The Dark Side of the Moon verrà riproposto in alcuni selezionati planetari sparsi nel mondo, per una full experience audio-visiva della durata di 42 minuti, la stessa dell'album.